Fall Calendar Special Events and Workshops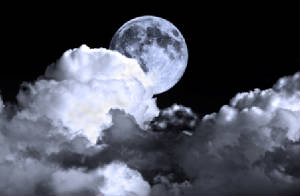 October 12

Beginning 8 week class

7pm

Geoffrey Hamilton

Meditation Facilitator and Mindfulness Instructor

Learn the Buddha's original method of Meditation as taught by the Buddhadassa at Suan Mokh Monastery, Thailand

Anapanasati, or "Mindfulness of Breathing", is the original method the Buddha utilized when he attained enlightenment under the Bodhi Tree. This method was re-established and re-formulated by the Buddhadassa in Thailand in the early 20th century, with the reinstitution of the "Forest" tradition. Geoffrey has been studying Buddhist meditation for 20 years, beginning with Tibetan Shamata practice under Alan Wallace and proceeding with Vipassana (Theravada insight meditation) under Jack Kornfield, Thich Nhat Hanh and others. In 2002, he received the teachings of Anapanasati from Ajarn Pho, the Buddhadassa's successor. Geoffrey has also taught Qi Gong, Yoga, and Tai chi, and elements from these practices are incorporated in his Anapanasati instruction.

Geoffrey's Hebrew name is Eliyahu, and he has been teaching and studying techniques of Jewish meditation and contemplation since 1996. Stay tuned for a class based on methods employed by the 12th century Kabbalist, AriZal!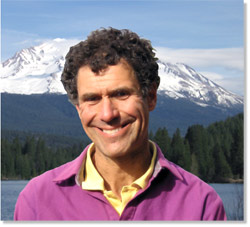 FIVE KEYS TO LIVING IN GRACE

Essential Workshop with Andrew Oser

v Discover new ways to access clear Inner Guidance

v Learn how to use alternation to transform your life

v Receive fresh vision and inspiration for your next steps

Tuesday, October 13, 7 pm

Spirit in the Sky Center, 1151 Lorane Hwy., Eugene

Suggested Donation- $20 ; To RSVP, call Andrew, 760-525-4512.

Andrew is a gifted spiritual guide and teacher who brought all of us to a place of peace, wholeness and unity through his workshop. The gifts I received were deep and life-transforming.

Kaye Leedham, Unity Center of Walnut Creek (CA)

Over the past 25 years, Andrew has helped thousands of individuals make breakthroughs in their lives. A summa cum laude graduate of Princeton University, he brings a joyful spirit and a wide range of experience to this work.

Andrew is also available for Private Sessions 10/9-14. Contact him at

760-525-4512 for details.

www.summitcoachingservices.net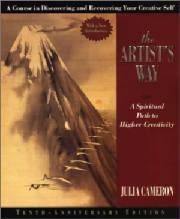 The Artists Way Workshop
The Artists Way: A Spiritual Path to Higher Creativity
As you learn to recognize, nurture and protect your inner artist, you will be able to move beyond pain and creative constriction. You will learn ways to recognize and resolve fear, remove emotional scar tissue and strengthen your confidence. Damaging old ideas about creativity will be explored and discarded. Working with a combination of experiential exercises, lecture, Q & A and readings, you will experience an intensive guided encounter with your own creativity, your private villains, champions, wishes, fears, dreams, hopes and triumphs. The experience will make you excited, depressed, angry, afraid, joyous, hopeful and ultimately more free.

Call to pre-register
541-345-1070
Reiki for Practioners

8 week course

This is a perfect class for any one in the health, well being or Medical Profession.

Doctors, Chiropracters, Sports Medicine, Physical Therapists, Personal Trainers, Midwives, Doulas, Nurses, CNA's , Masseuses , Counselors, Hospice Workers, Senior Care Givers, Addiction Workers, Mediators, Nutritionists , Mental Health Workers

any one concerned with the health wholeness and the well being of the individual.




Call to pre-register

541-345-1070

$555

Michelle Crisanti Reiki Master teacher

Watch Calendar for Schedule

CEU available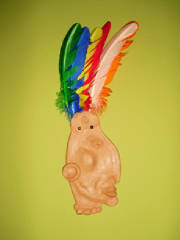 October 31 from 1-4pm Children's Halloween Party

Everybody Welcome! Come have some FUN!!!

Juggling, Bubbles, Magic and Tricks and Treats Galore!

Costumes encouraged
Mayan Arts Clay Sculpture and Ancient Music Workshop
ages 2-12
Samuel Becerra
This two weekend workshop kids learn the names of the instruments, their origin. They also will also get the opportunity to build one of the instruments or a Mayan Clay figure
Please Pre-Register
$65 for both weekends
Materials Included
Call to pre-register
541-345-1070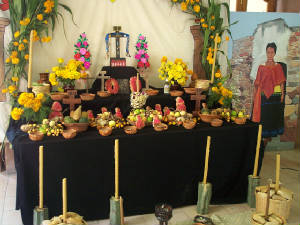 El Día de los Muertos
Day of the Dead
Altar Building
October 24th
$20 suggested Donation
The Day of the Dead (El Día de los Muertos or All Souls' Day) The holiday focuses on gatherings of family and friends to pray for and remember friends and family members who have died. The celebration occurs around the 2nd of November and continues for about a month.
Traditions include building private altars honoring the deceased, using sugar skulls, marigolds, and the favorite foods and beverages of the departed, and visiting graves with these as gifts.
Spirit In The Sky will provide some materials
However
Please bring personal mementos, photos to decorate your own special altar.
Call to pre-register
541-345-1070
SITS Center Ongoing Programs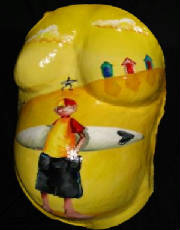 Belly Casting
Come create a lasting memorial to this most precious event in your life! A pregnancy belly cast is a plaster cast made of an expecting mom's beautiful pregnant form. A belly cast is usually done 3-4 weeks before your due date, but you could also make multiple belly casts to capture the miraculous changes in your body throughout your pregnancy. Many couples enjoy making a belly cast or mask together, providing the father with a unique bonding opportunity with your baby. And years later you and your child will enjoy sharing this beautiful creation together, perhaps even adding later 'touches' shared by you and your child!
Open Belly Castings
on the 3rd Sunday of every month
$65 includes materials
Call to pre-register
541-345-1070
Or
This makes a wonderful Baby Shower Event!
Call for reservations and pricing.
Reiki Circle
The circles are open to anyone with the desire to experience Reiki energy. This is not a class, however, appropriate questions may be answered before or after session if time allows. Reiki Energy works on all levels of your being. If you receive energy in a session, please be aware that it may continue to work for several days, and please always drink lots of water to remove toxins from you system, and encourage the removal of unneeded energy.
We welcome other Reiki Practitioners and/or Masters that would like to share in this experience. Please join us whenever you can!
The University of the Unknown
The University of The UnKnown is a gateway to spiritual awakening, focused on providing research, education, and spiritual guidence to help people understand their callings, as well as deal with the ultimate unknown -- death and loss. Through materials, online interactions, seminars, and other types of communications, the university focuses on providing people with intellectual, emotional, and spiritual explorations. This approach can help them to unleash their creativity, identify their callings, find meaning in life, and cope with loss.
Friday Night Neshama Shalom
Jewish Renewal Shabbat Potluck Meditation and Song
First and Foremost!!!!
Jewish Renewal is for EVERYONE!!!
Jewish renewal is a worldwide, transdenominational movement grounded in Judaism's prophetic and mystical traditions.
Jewish renewal carries forward Judaism's perpetual process of renewal FOR ALL
Jewish renewal seeks to bring creativity, relevance, joy, and an all embracing awareness to ALL spiritual practices,
It is a path to healing our hearts and finding balance and wholeness—tikkun halev.
Jewish renewal acts to fully include all and to invigorate respect of all peoples.
Jewish renewal helps to heal the world by
promoting justice,
freedom, responsibility,
caring for all life and the earth that sustains all life —
tikkun olam.