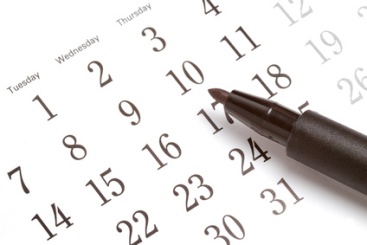 Workshop and Class Schedule
Reiki
The First Thursday of Every Month
10am -3pm
$150
Reiki For Professionals

The Third Thursday of Every Month
10 am -3pm
$150
Reiki for Pregnancy , Birth and Delivery, Post Partum Every Wednesday Morning
10am to Noon
$5-$10 Donation
Weekend Workshops
Reiki 1
The First Sunday of Every Month
10am to 3pm
$150
Reiki For Professionals
The Third Sunday of Every Month
10am to 3pm
$150
Reiki II Attunement - TBD
Reiki Masters Training - TBD
Oral History Class
Second Thursday of Every Month
10am -Noon
This Ten Week Class is offered Spring Term
$150
Events!
Weekly Reiki Circle
Wednesday
6-9pm
Drop-In Anytime Stay as long as you desire
No Reiki Experience Necessary
This circle is open to anyone and everyone
Suggested donation $5- $10
Reiki Attunement I
10am - 3pm
Reiki is a simple yet elegant system of healing.
Reiki is quantum healing brought forth from ancient wisdom, rediscovered over 150 years ago by Mikao Usui in a 2500-year-old sutra written by a disciple of the Buddha.
It is always handy and can be learned by anyone of any age.
It is an equal opportunity energy that faultlessly connects us to source energy and allows it to both fill us and flow through us.
Reiki is a transformational energy that heals body, mind, and spirit, and helps us move forward on our life path.
After this class you will be able to do Reiki for yourself and friends and family
(including beloved plants, animals, food, and water!)
Michelle Crisanti and Libby Brady are Reiki Masters who have practiced and taught Reiki since the early 90's.
Bring a pillow and blanket.
(16 Continuing Education hoursavailable with volunteer time at local hospitals and residential care facilities)
cost
$150
(some partial work study grants available)
Class size limited to 15
CLasses
Reiki for Professionals
8 week class
Thursday Nights
6-9pm
$150

Reiki Master Michelle Crisanti teaches you to use Reiki in your professional practice. This class is geared toward people in healthcare support positions, Physical Trainers, CNA's, Hospice Caretakers, etc.
CEU Available
Topics to be covered include, but not limited to:
Sept 17: Intro to Reiki/syllabus and outline of expectations The Science of Reiki: Energy flow through living systems.

Sept 24: Usui Reiki Level I: Self treatment, meditations, the 21-day cleanse.
Oct. 1: Reiki in practice: The Reiki hand positions

Oct.8: Energy Centers: Explores the concepts of Chakras, Dan-tiens, and Energy Meridians.

Oct 15: Deepening the Practice: Meditations, techniques and more practice.

Oct. 22: Becoming a Practitioner: Practical ways to offer Reiki to your community.

Oct. 29: Usui Reiki Level II: Symbols, Focusing the Energy and Intentions
Nov. 5: Distance Reiki: Holding Space for Healing from afar.

Plenty of time for hands on practice, questions, support, and encouragement is provided in a beautiful space for learning and sharing.
Participants will be required to keep journals, attend practice Reiki sessions with a group. (Held another night) There are also volunteer hours required. Participants will be certified in Usui Reiki Levels I and II which qualifies them to offer Reiki as a practitioner.