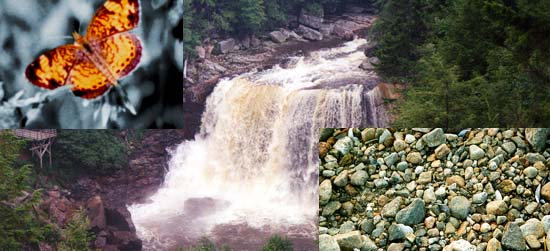 This Weeks Specials!
Spirit in the Sky Center
1151 Lorane Hwy
97405
541-343-0808
For more detailed information.
Descriptions of Classes, Workshops and Presenters,
Please check out our website
Sunday November 1
International Potluck
6pm
and at 7pm
The University of the Unknown
Presents
Kim Bryson-Chamley
Tap
About the UNICEF Tap Project
What is the UNICEF Tap Project?
In 2007, the UNICEF Tap Project was born in New York City based on a simple concept: restaurants would ask their patrons to donate $1 or more for the tap water they usually enjoy for free, and all funds raised would support UNICEF's efforts to bring clean and accessible water to millions of children around the world.
Growing from just 300 New York City restaurants in 2007 to over 2,300 across the country in 2008, the UNICEF Tap Project has quickly grown into a national movement. Restaurants, corporations, volunteers, advertising agencies, community groups, local governments and everyday diners participated to save millions of children's lives.
During World Water Week, March 21-27, 2010, the UNICEF Tap Project will once again raise vital donations and awareness for UNICEF's water and sanitation programs. For every dollar raised, a child will have clean drinking water for 40 days. All funds raised support UNICEF's efforts to bring clean and accessible water to millions of children around the world.
UNICEF's Role
UNICEF has saved more children's lives than any other humanitarian organization, and UNICEF is committed to doing whatever it takes to achieve the goal of reaching zero preventable deaths. Currently, UNICEF provides access to safe water and sanitation facilities while promoting safe hygiene practices in more than 90 countries. By 2015, UNICEF's goal is to reduce the number of people without safe water and basic sanitation by 50 percent.
Ongoing Classes and Gatherings
Mindfulness Meditation Class 7pm

Meditation and Mindfulness--The Buddha's Original Method 8

$5 -25 Suggested donation
Fireside Room
Co-op Play Group
9:30 - Noon
Monthly Membership Fee
Orion Room
Support and Reiki For Moms
10am - noon
Preemies, NICU, PECU, Special Needs Infants
and Newborns and Children encouraged to come

Libby
Drop-ins Welcome!
$5 Suggested donation
Suggested donation
Opening Heart Meditation
Noon to 12:15
Brown Bag Lunch
12:15
Women in Transitionand Transformation
(WITT)
1-3pm
We will be using the book the TAO of Abundance
by Lawerence G. Boldt
as we journal, vision , wander and write and rewrite our own 'her'story(Libby!)
Hearth Room
University of the Unknown
Evenings in the Unknown
7-9 pm
This is a forum to explore the probabilities, possibilities and the wonderment of IT ALL!
If you have a workshop or topic you would like to share with others, Please let us KNOW!!!!
We are open to ALL topics.
Call 541-345-1070 for current class offerings.
Suggested donation $10

Wednesday Open Forum Reiki Class

5-6pm

This is a great opportunity to come and learn Reiki Techniques, Tips, Share, Practice Buildnig Ideas and Volunteer Experiences, and then stay for the Community Reiki Circle.

Koinonia House

1414 Kincaid

Across from the Knight Library

97401

1 CEU Contact unit

Wednesday

Community Open Reiki Circle

Two Locations!!!

Koinonia House

1414 Kincaid

97401

Across from the Knight Library

Parking in the lot next to the House

AND

SITS Center

1151 Lorane Hwy

Eugene, OR 97405

Circle opens at 6:15

Every One Welcome!

2 CEU contact units

This is a great opportunity to try Reiki for the first time or to join with other Reiki Practitioners and do what we love!

Circle opens at 6:15

pm

but come at any time and stay as long as you desire

Suggested Donation $5-10
Thursday's Quickies

The Joy of Reikiing!

15 Minute Reiki Session For $15

1-4pm

Drop-ins Welcome

Get Just A Taste of Honey with this Sweet Experience.

Reiki is Relaxing, Calming , Rejuvenating

Come and IN-Joy Reiki!

Koinonia House

1414 Kincaid97401

Across from the Knight Library

Sky Room

SITS Center

1151 Lorane Hwy

97405

Couples Reiki and

Open Healing and Empowerment Process Group

7:30 -9:30

Call 541-343-0808 for details

Although this class is primarily for couples, all are welcome to come and explore the divine dynamic energy of sharing Reiki within Relationship in a Deep and Intimate Way.

Bring blanket and pillow

This will be 80% the same people each week so we can build trust and go deep. It will be a safe space for total diversity of race, philosophy, religion, sexual or relationship orientation. We will work with all issues, relationship, career, spiritual, and address needs:

1. To Integrate Compassionate Communication learning.

2. To speak Compassionate Communication more naturally

3.Empowerment and claiming one's personal life vision.

5. Community.

6. Empathy/Healing.

7. Consistent Support.

Suggested Donation

$20 – $40

Libi

Fridays

Drop-In Reiki Clinic

2pm - 5pm.

Koininia Center

1414 Kincaid

97401

Drop-in for a Personal Energy Assesment and get your Personalized Inner Peace Plan

$10
Reiki Class 10-4pm

Learn to tap into our naturally occuring healing energies and bring balance to your body and your life.

This dynamic class awakens the healer within. Focused on the practical applications of these techniques, you learn to use this energy to enhance your well being, body, mind, and spirit.

Michelle Crisante

$150

Call to register, register on line or register at class.

spiritintheskycenter@gmail.com

6 CEU Contact Hours available

3 College General Studies Credits available
Reads and Reiki!

Bring your Own Cards And Let's Play!

Tea, Tarot and Talk.

1-3pm

Energy Healing Circle

Everyone Welcome

Energy Healers from all modalities and Healing Paths join together with the community members in a meditative healing environment dedicated to affirming wholeness and well being in ourselves, the world, the planet and the universe.

Circle Begins

3-6pm
The Goddess's Kitchen Hour

.

Come enjoy your dinner and relax, visit and share in our hearth before the evening's events.


6 - 7pm

Well, our door is always open
And there's surely room for more
Cooking where there's good love
Is never any chore
So come to get to know us

There'll be a place set just for you!


Muffin warm and basket brown
Smiling faces gathered
Round our dinner table
Close together, hand in hand
We always cook with honey
To sweeten up the night
We always cook with honey
Tell me, how's your appetite
For some sweet love
Finding favor with your neighbor
Well, it can be so fine
It's easier than pie to be kind
We've been searching for so long
Now our house has
Turned into a home Cook With Honey by Judy Collins

Enter supporting content here
Copyright 2009, The Zorya
Spirit In The Sky ~Spirit In The Heart

1488 Barber Drive

541-343-0808
Namasté: I honor the place in you in which the entire Universe dwells. I honor the place in you
which is of Love, of Truth, of Light and of Peace. When you are in that place in you, and I am in that place in me, we are One.